Ever wondered what we're up to? I thought I'd take a moment to let you guys know what's been going on with us. It's been a busy few weeks at Kavolini. From Norfolk weddings and wedding shows to redesigning our website. Additionally, we've rehearsed String Quartet / Band music and had new pieces arranged. Not to mention getting some recording for our website done too.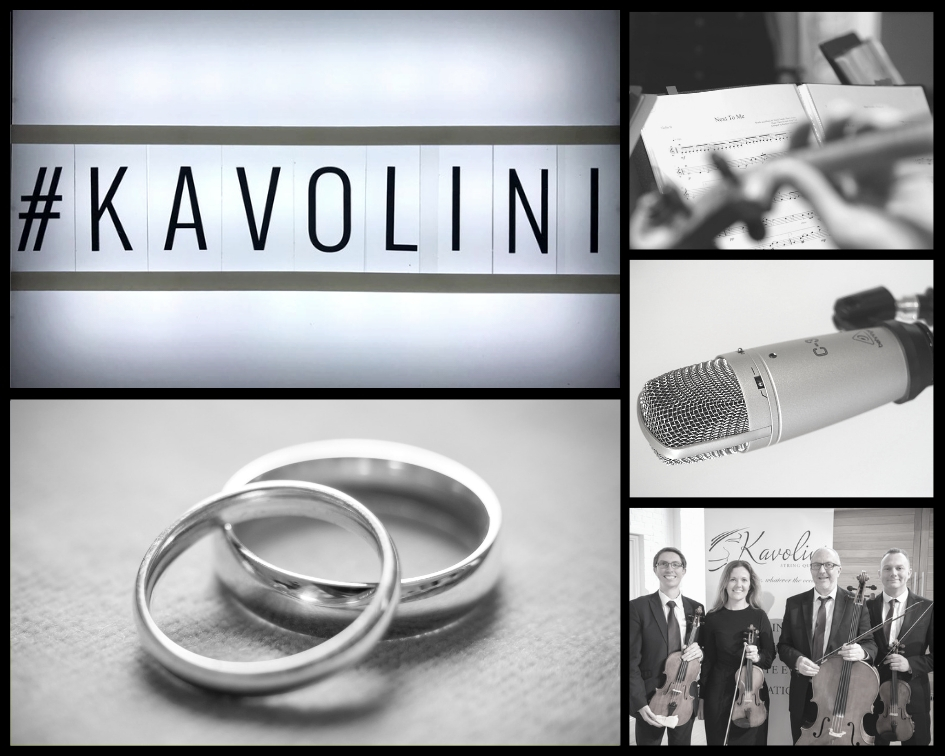 This month's weddings were at Bressingham High Barn, Pentney Abbey, the Dairy Barns not forgetting the anniversary do in Binham's Village Hall. In between, we've also appeared at wedding shows at Holkham Hall, Dunston Hall & Ketteringham Hall. 
We've found a lovely little hall to rehearse / record at in North Elmham near where Simon and Rachel live. It's called the Eastgate Centre and can be hired here. In particular, it's got a great natural acoustic & we've can't wait to get back in there to do some more recording or maybe even put on a concert.
This coming month of May promises to be a jam packed one as well! Our String Quartet are playing for weddings every weekend as well as a few weekdays too. The Norfolk wedding venues include Oxnead Hall, Hunters Hall, Dunston Hall, Southwood Hall, and more. We're also going to be at The Elms Barn in Suffolk too (we quite like the odd trip out of the county!)
Apart from the upcoming weddings, we're looking forward to recording a few more tracks for you guys to listen to online. We're really keen to showcase our versatility. With our vast repertoire and our different options of String Quartet, Trio / Band – we really do have something for everyone! We've also started planning to put a concert on. Our aim is to have regular recitals / concerts / musical evenings – so watch this space!
What has Kavolini been up to?