We really enjoy getting together to rehearse as a String Quartet, especially when we have time to record some demos too.
Meeting up as a Quartet is not only fun, but it gives us chance to refine our sound as a group.
On the agenda this time was:

Shirley Bassey: 'Diamonds are Forever',
John Legend: 'All of Me',
Bach: 'Air on a G string' &
Haydn: 'String Quartet op. 77 no. 1 in G'.
As much as we love playing the Bond theme and Bach's Air from Suite no. 3, the Haydn was especially exciting for us. We don't often get chance to play whole pieces of this standing and we can't wait to bring it to the stage in concert. We're exploring a few performance opportunities at the mo, so keep an eye out for future concerts / events that we'll announce soon.
So here they are, our latest String Quartet Demos, fresh from our rehearsal last Friday.
All of Me Clip - John Legend

Kavolini String Quartet

0:48

Diamonds are Forever Clip - Shirley Bassey

Kavolini String Quartet

1:22

Air from Suite no 3 Clip - Bach

Kavolini String Quartet

0:50

Haydn String Quartet Clip

Kavolini String Quartet

1:01
We've also uploaded the tracks up onto Soundcloud, where you can check out our other sample audio tracks too.
Apart from having a great time making demo tracks of these songs, we also took time to get another couple of snaps of the Quartet. We had huge fun taking some silly shots…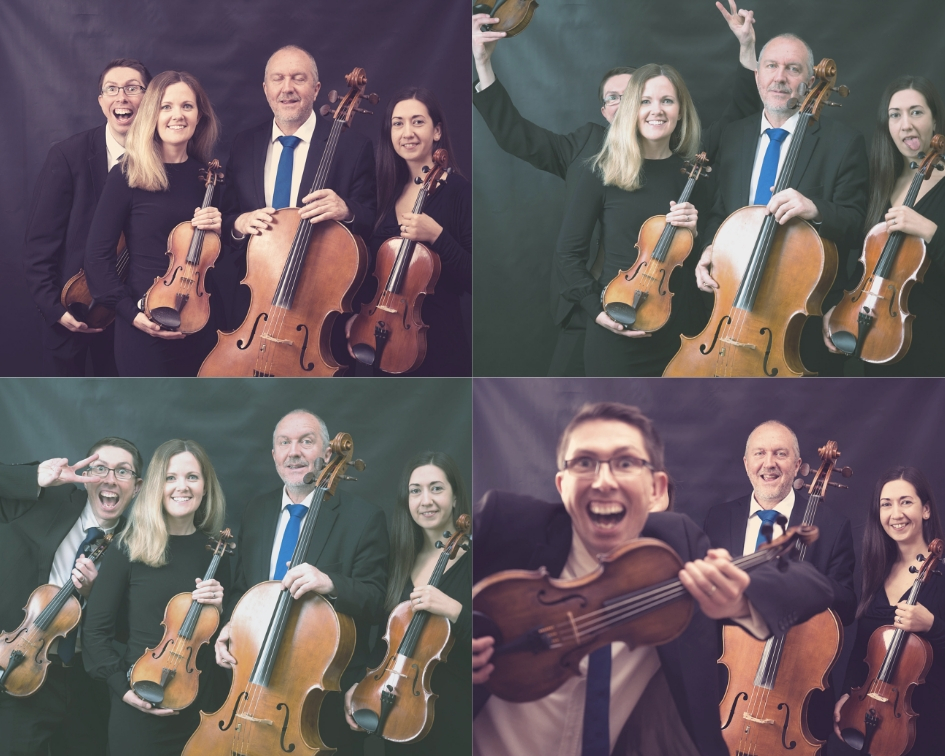 ….although we did manage a good 'professional' photo in the end!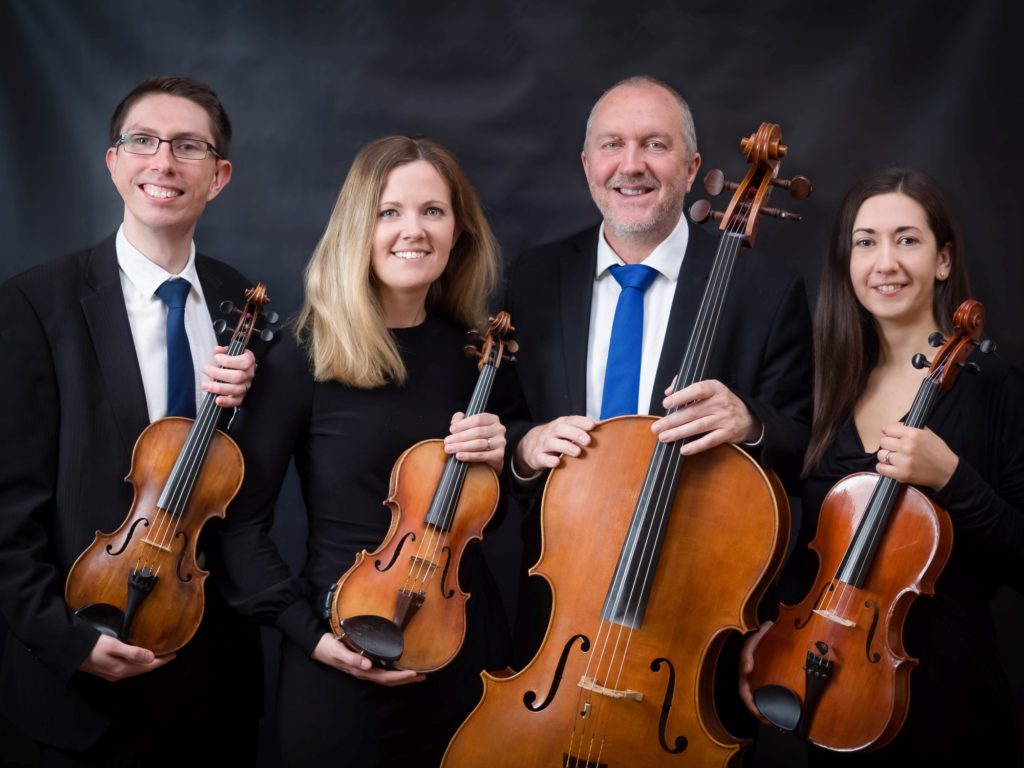 Final Thoughts
We hope you enjoy our new photos, but more importantly, that you like hearing more String Quartet Demos.
We've been recording and rehearsing at the Eastgate Centre in North Elmham (Norfolk). It a great little space if you need a flexible space to get together in. You can find out how to book the Eastgate Centre HERE.
Any questions about this post or for more info on booking us, email us at [email protected] or get in touch HERE.
String Quartet Demos – More Recordings