It's been a little while since I've posted an update – Kavolini have been pretty busy with a whole host of weddings, concerts, recordings and other stuff!
We LOVE music. It's in our blood. It doesn't matter whether we're rehearsing, bringing a great composer to life in concert, or providing those precious moments of special entrance music for a bride to be – we thrive off it.
Weddings
This summer has been great. We've played for quite a few weddings all over East Anglia region. So many happy memories for us – and so many kind words of appreciation from couples and wedding guests. We are thrilled when we pack up after providing the music for someone's big day knowing that we've helped put some smiles on peoples' faces.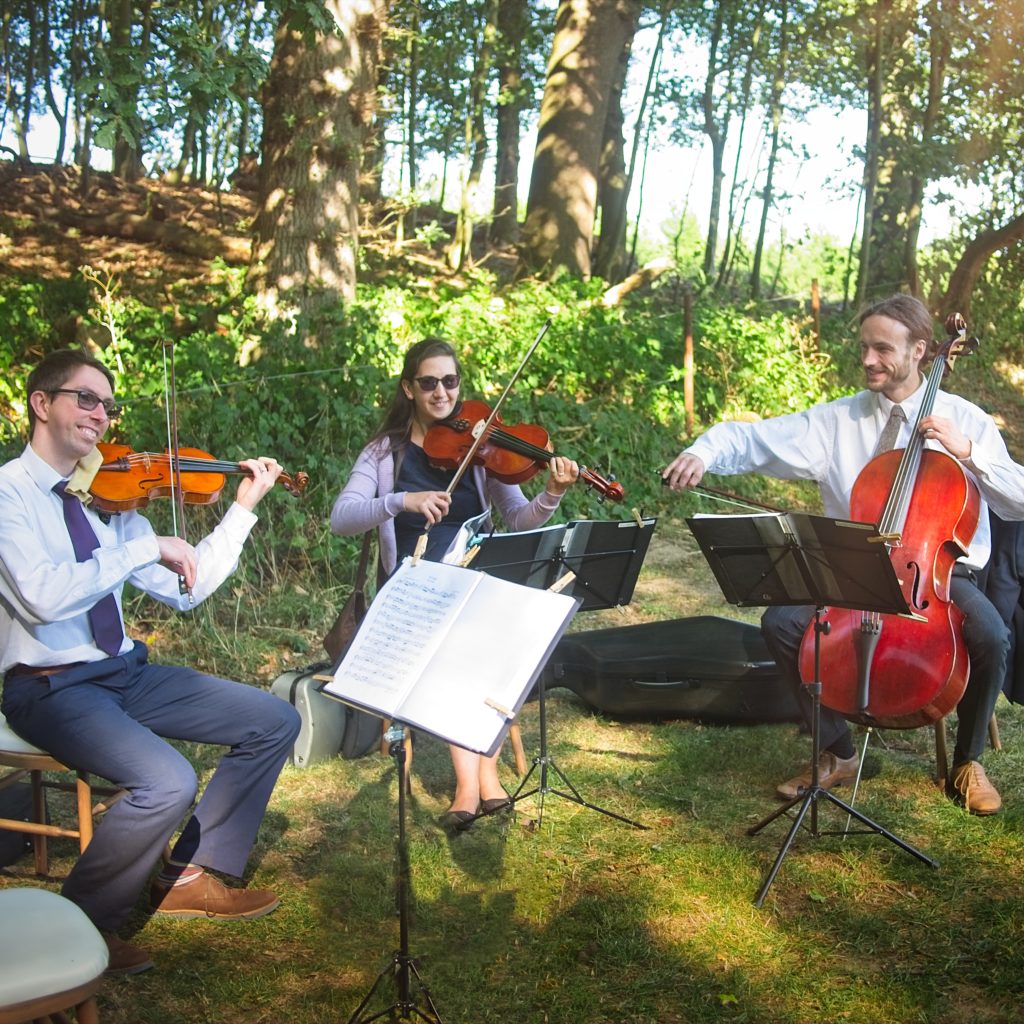 It's not just been weddings though. Significantly, these last few months, we've been more and more active with our concert outings. We've got another one coming up next week in fact in North Elmham.
Concerts
Playing string quartet music is such a great joy. We love sharing it with people. So often 'Classical' music is seen as an elitist and well-to-do pursuit. It's such a shame that things have gone that way though – as 'Classical' music in its day was actually just pop music. When lots of famous pieces of classical music were performed for the first time, the audiences of the time might have clapped and cheered at different moments during the piece, not just at the end. And if they didn't like something – they let people know! There have been riots at the premières of some pieces – like Stravinsky's The Rite of Spring for instance.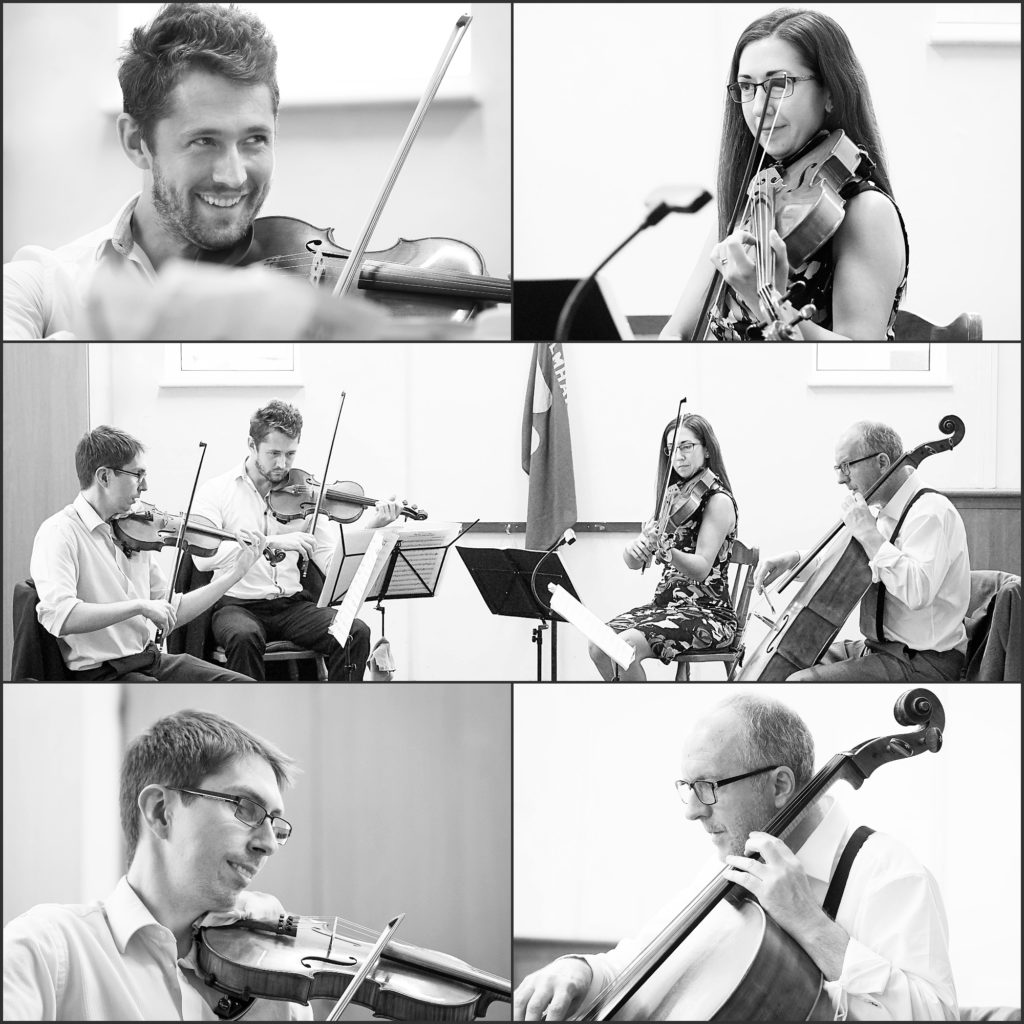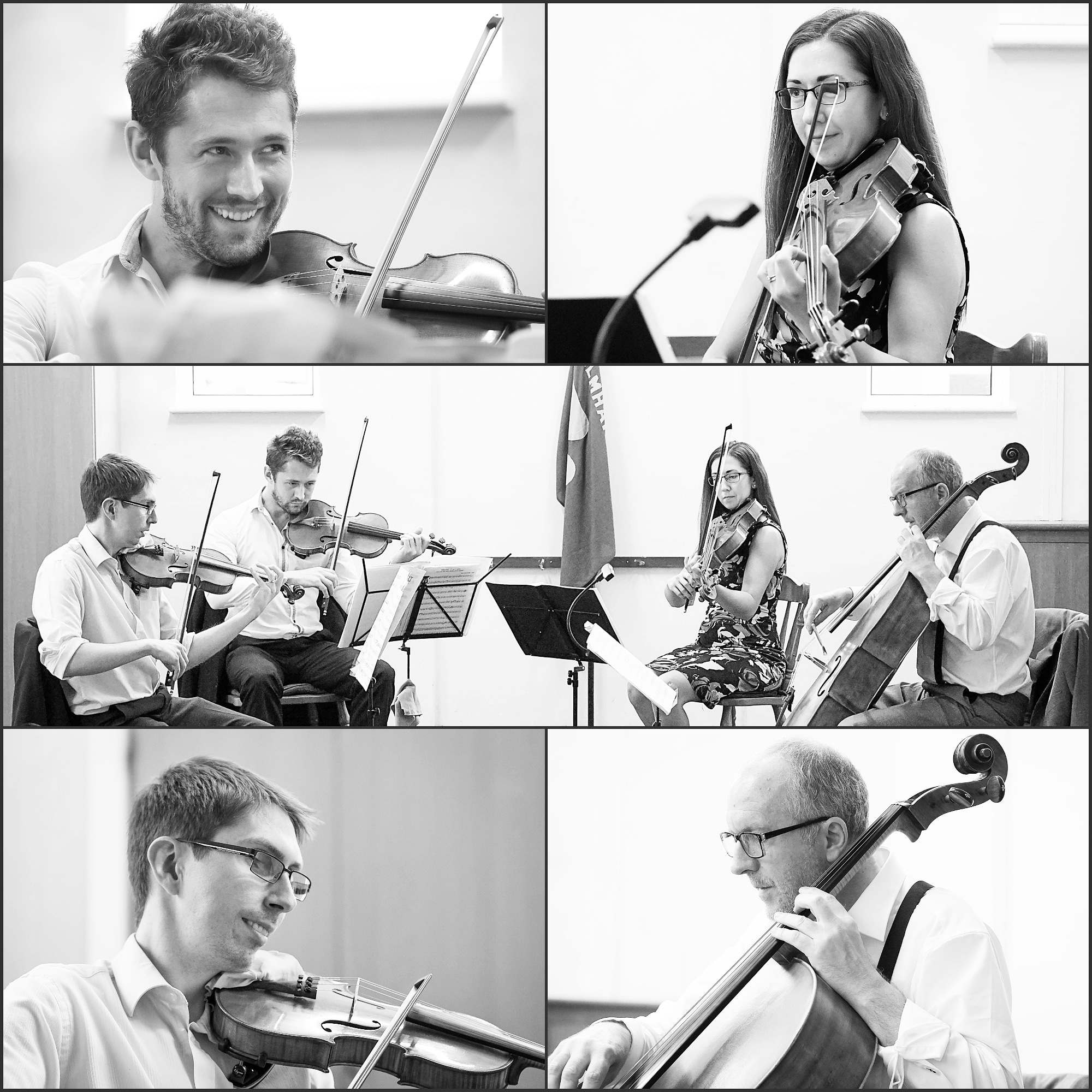 We believe that classical music can be for anyone. Just because a lot of schools don't teach it much anymore shouldn't mean that people can't experience it live. It's a powerful thing, live music. A recording is great, and something that we're doing a bit more of these days, but nothing beats the real deal. With Kavolini Concerts, we want to interact with the audience. We don't care if people clap between movements of quartets or if they ask a question when we're tuning up. Music is such a human thing – we want to share it.
Recordings
Over the last few months, we've been getting to grips with how to set up and use good microphones and sound equipment (we got our gear from Thomann – no sponsorship deal or anything, they're just good!). More and more, people are expecting to go online and be able to listen to examples of ensembles without heading out to hear them. We're not complaining though – it's been great for us to learn some basics of how to record. We'll be adding more and more snippets to our website over the next few months. It's good for us too – as listening back we can hear tiny little things here and there that make us want to play it even better next time.
We've had clients ask us if they can get recordings of us (we're working on a special CD of music from one particular wedding at the moment!). Concert audiences, too have asked us whether we have any CDs. So stay tuned for future releases. It's exciting listening back to tracks and feeling proud of what we have achieved. We're really lucky that we can hire the Eastgate Centre in North Elmham for a really reasonable amount. The acoustics are almost perfect for chamber music.
Community Music
Last month we started a new initiative. We're very excited about it and hope it continues to grow and really take off…
It turns out that there's not much in the way of really good amateur string orchestras in the middle / west of Norfolk. So we decided to start one of our own! The Kavolini Community Sinfonia.
We've had one session so far and had some great feedback. Our second get together is on the 14th Oct at the Eastgate Centre in North Elmham (NR20 5AB).
We're going to have at least 3 members of the quartet at each get together so we can really help each of the sections out with ideas / helping to demonstrate how to do things. It's a relaxed environment with a range of abilities focused on having a fun, social and positive time together. We ask for a suggested contribution of £10 a head towards our time / preparation / hall hire / petrol etc.
And more…
So what's the 'And more….'?!
We've commissioned electric instruments. Oh yes. It's going to be fun. The amazingly talented luthiers at Bridge Violins have even agreed to make an electric viola (which is not something they've done before!) We're super excited. We designed the colour scheme for the paintwork ourselves. These instruments are so versatile. They borrow ideas from the worlds of both acoustic and electric string instrument making to open up a fantastic realm of possibilities! Stay tuned for info about future Kavolini Concerts.
What a Summer for Kavolini! Concerts, Weddings, Recordings, Community Music and more…