Cancelled (postponed) – Start of Spring Concert
We're holding off on this concert for now but stay tuned for it's postponed date…
---
Join Kavolini for a concert of string quartets that includes the famous Adagio for Strings by Barber.
We'll also be playing music by Mozart and Elgar in what promises to be a great way to unwind on Sunday afternoon.
An uplifting start to Spring at the Memorial Institute Hall in North Elmham.
Full details below on the poster: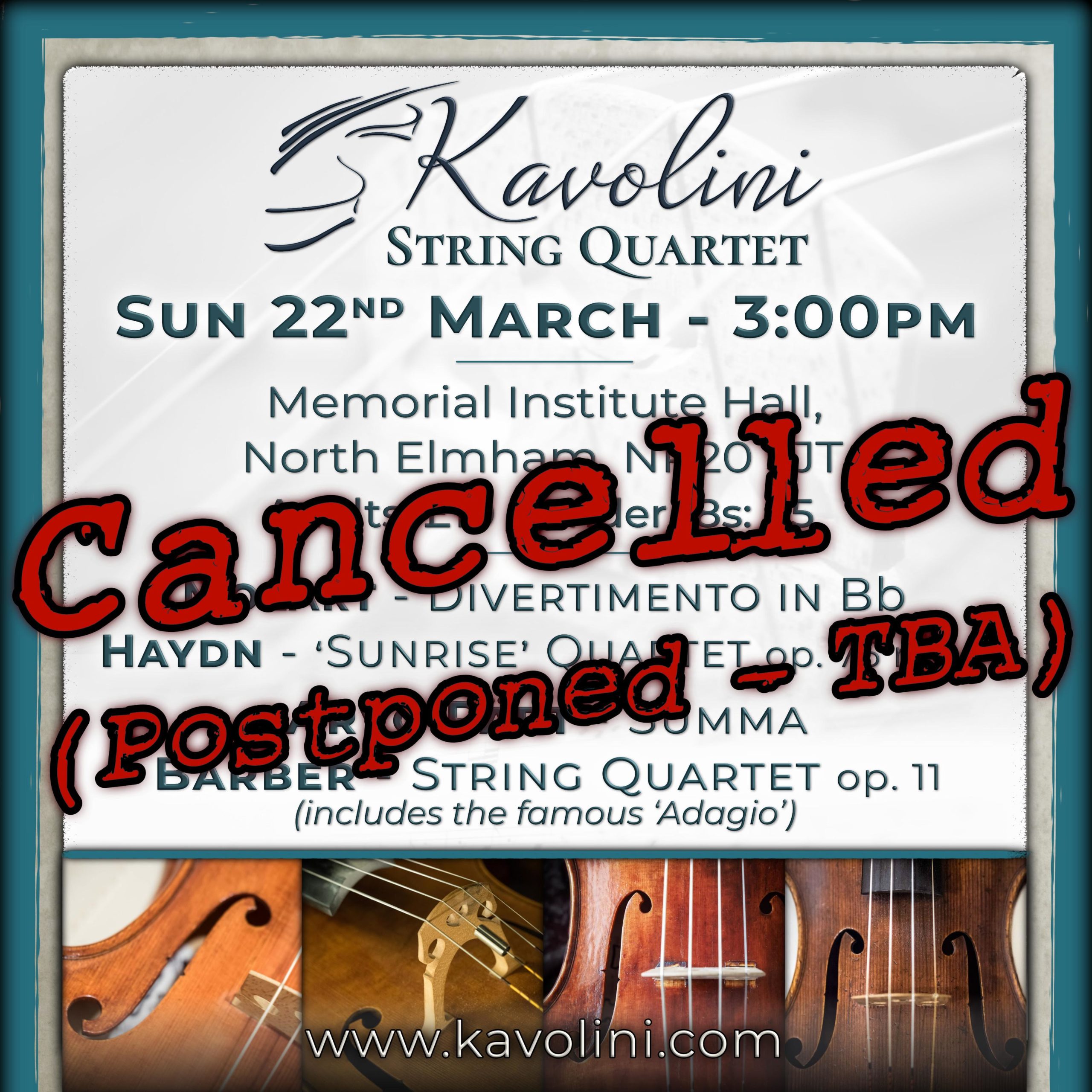 Cancelled (postponed) – Start of Spring Concert