Recent reviews of Kavolini String Quartet / Trio
Kavolini were a fantastic addition to our small wedding under covid rules. They were exceptionally professional, incredibly polite and very talented.
They have an extensive repertoire of contemporary and classical pieces that creating a wonderful ambience for our champagne reception. I would highly recommend them!
⭐⭐⭐⭐⭐(click for Google review) Anna – June 2021
Kavolini Strings are fantastic. As a professional planner I would highly recommend them for their professionalism, their incredible skills and their value. Absolutely my go to quartet.
⭐⭐⭐⭐⭐(click for Google review) Natalie – March 2021
A fantastic Quartet, I am really looking forward to working with them again. They never fail to impress and are really lovely people.
⭐⭐⭐⭐⭐(click for Google review) Toby – March 2021
Amazing string quartet – we first saw them at a wedding show and from that initial meeting we knew we wanted them to play at our wedding. They played as guests arrived, for my walk down the aisle, signing of the resister and exit music and they then rushed over to the venue to be there as guests arrived for drinks reception. Absolutely amazing xx communication leading up to the wedding was great and Kate was superb at liaising and answering any questions and ensuring our requests were met x
⭐⭐⭐⭐⭐(click for Google review) Aimee – August 2020
A really lovely group of musicians, you can tell that they are enjoying contributing to the atmosphere. We had so many comments from our small wedding and it bound a very disparate group of people together. I heartily recommend the group for their playing, and for the professional way that they did exactly what they said they would, to time and with a great attitude.
⭐⭐⭐⭐⭐(click for Google review) Karen – March 2020
Absolutely fantastic, can not recommend highly enough. From booking them right through to the day communication was amazing, every request we had they fulfilled. I just can't thank them enough for making our wedding so special, as soon as I heard them play our song as my partner walked down the aisle everyone was in tears. If you are looking for a Quartet book Kavolini. Thank you again.
⭐⭐⭐⭐⭐(click for Google review) Shane – March 2020
We had Kavolini perform at our Launch back in November 2019 and they were fantastic. Created a really lovely atmosphere throughout our Clubhouse.
⭐⭐⭐⭐⭐(click for Google review) Royal Norwich – March 2020
Kavolini have played many times at our wedding venue, Bressingham Hall and High Barn, over the last couple of years. Their ceremony and reception music is delightful and very varied. They are a great professional group to work with and I always recommend them to my wedding couples without hesitation. You can do no better than to book Kavolini for your wedding day. Samantha Clifford – Bressingham Hall and High Barn (Director of Clifford Event Management)
⭐⭐⭐⭐⭐(click for Google review) Sam – September 2019
Kavolini recently played three sets at our wedding. Each set varied slightly. The first a more traditional set, perfect for the ceremony. The second also had a vocalist. This was absolutely beautiful and added another dimension. The third had a modern alternative edge and was brilliant for welcoming our afternoon guests.
The whole thing was perfect. They have such a large repertoire to choose from and their communication was brilliant. We would thoroughly recommend them.
⭐⭐⭐⭐⭐(click for Google review) Adele – September 2019
Great people, great music and the perfect professionals. They done exactly as planned, played every one of our requests. Every guest said how lovely it was to have them there. Wouldn't change a single thing they did for us.
⭐⭐⭐⭐⭐(click for Google review) Simon – July 2019
We were very lucky to hear the Kavolini string quartet play at a private event .
They are absolutely, positively amazing!!
I highly recommend them without any hesitation.
The repertoire was mixed, captivating and a little bit of information given before the pieces. Following through to the next day even I could hear their beautiful playing in my head.
Thank you!!
⭐⭐⭐⭐⭐(click for Google review) Theodota – July 2019
A massive thank you to all of you. You guys totally made the afternoon. Every single guest commented on how amazing you were and how perfect an addition you were to our slightly mad day. Amazing communications prior to the event and you took an awful lot of stress off us by just getting on with delivering just the perfect performance. Please pass on my thanks to everyone as both Maree and myself and all the guests could not be happier. Many Thanks.
Mark (via email) – July 2019
---
Kavolini played for our wedding a couple of weeks ago. They played a beautiful set to welcome everyone into church and again for our drinks reception. But most noteworthy was their flexibility and professionalism in accompanying two vocal pieces sung by friends of mine. I would highly recommend this quartet- very talented, beautiful sound, but also extremely accommodating and very friendly from planning through to execution. Thank you so much Kavolini you made our day extra magical.
⭐⭐⭐⭐⭐(click for Google review) Amanda – July 2019
Kavolini played at our Wedding in North Norfolk and were superb. They played classical pieces beautifully during our outdoor ceremony, showing great professionalism and flexibility to accommodate the placing preferences of the venue and registrar and time all the entrances. Then they had a great repertoire of popular pieces during our outdoor drinks reception that we and all our guests enjoyed hugely. Highly recommended!
⭐⭐⭐⭐⭐(click for Google review) Andrew – June 2019
---
I booked Kavolini to play at the start of my wedding day; for guests arriving, walking down the aisle, and after the ceremony. First of all, they were a pleasure to deal with. Very easily contactable, prompt replies and very helpful. On the day they arrived on time, were adaptable to an unexpected change of plan on the day, were professional, and played absolutely beautifully. I had many many compliments from my guests to say how fantastic they were. I couldn't have walked down the aisle to anything more perfect. They even learnt a new song for me.
You will not regret booking Kavolini, they are truly excellent.
⭐⭐⭐⭐⭐(click for Google review) Charlene – April 2019
---
We had [Kavolini] at our event and they were excellent; very professional, arrived on time and gave a fantastic performance

⭐⭐⭐⭐⭐(click for Google review) Lucy – April 2019
---
It was absolutely beautiful. Everyone loved it and they did requests and were so lovely. Highly recommend
'Recommended' (Click for Facebook review) Anita – Feb 2019
---
My wife and I went to a wedding fair at Dunston Hall… As soon as we heard Kavolini String Quartet our mouths dropped, they were superb and we were in no doubt that they would make our day. Also during the booking process it was amazing how varied their contemporary repertoire was, lots of choices to suit all tastes.

On the day itself, they really set the tone for the ceremony and also for the reception. Everyone was in awe of them and the feedback we received from our guests was outstanding! The atmosphere the Kavolini String Quartet created for our wedding was exceptional and without doubt the best decision that we made for our big day.

10/10 I would highly recommend them to everyone, you will not regret it they are absolutely superb!!!
⭐⭐⭐⭐⭐(click for Google review) Ryan – January 2019
---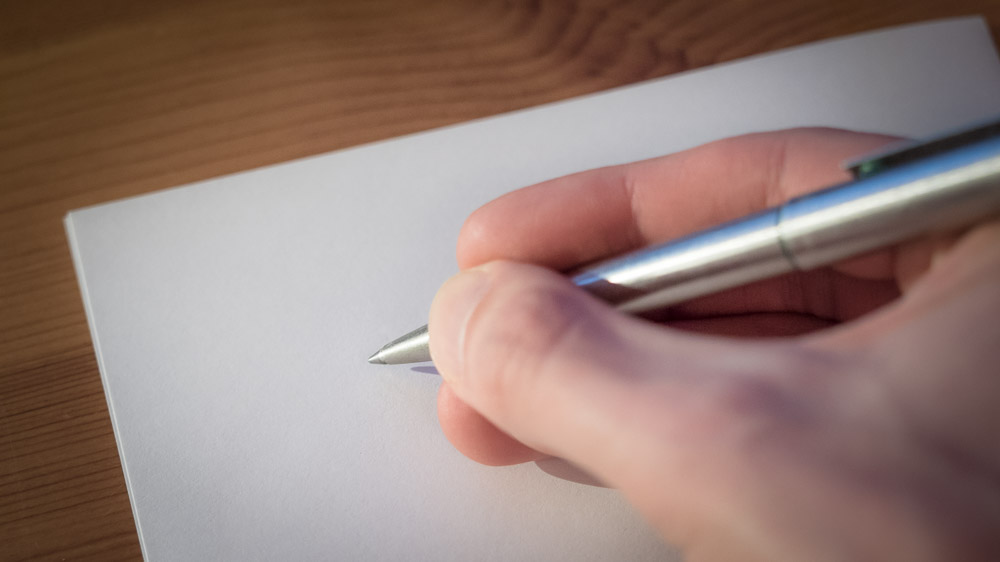 ---
We had the Kavolini String Quartet play our wedding at the Norwich Cathedral back in August and they truly made our entire wedding day remarkable. …Kate worked diligently with us leading up to our big day to ensure we had exactly the right songs for each moment, with willingness to even learn new songs special to our relationship. When we chat with friends about their favourite part of the wedding, their memories undoubtedly include a piece that the Kavolini String Quartet made special. Thank you to the Kavolini String Quartet for helping to make our big day one that we will always remember ????


'Recommended' (Click for Facebook review) Mr & Mrs Knowles – Nov 2018
---
We had the ultimate pleasure of having Kavolini play at our wedding on 26/10/2018, they were absolutely outstanding! Every single guest commented on how great they were, set such a great tone and mood for the day, anyone looking for music for any occasion definitely give these guys a look! We love them so much! thank you again!

'Recommended' (Click for Facebook review) Jennie – Nov 2018
---
Couldn't recommend Kavolini high enough. They played at our wedding and were absolutely fantastic. They played beautifully for 3 hours and everyone commented on how brilliant they were. Thank you so much for adding such a magical touch to our big day!

'Recommended' (Click for Facebook review) Stevie – Sep 2018
---
We LOVED having the Kavolini string quartet at our wedding. Everything was just fabulous and them being there really made our day special! We both love music so to also have a favourite song arranged was a real treat. Having Kavolini was one of the best decisions we made!

⭐⭐⭐⭐⭐(click for Google review) Carla – Aug 2018
---
We couldn't have been happier with the Kavolini trio we had at our wedding and our guests loved them too… Walking down the aisle to them will remain a very special highlight for me. Couldn't recommend these guys highly enough.

⭐⭐⭐⭐⭐(Click for Facebook review) Tessa – Aug 2018
---
Kavolini played at our wedding garden reception recently and were simply brilliant. Captured the mood of the occasion instantly and chose songs to suit which really impressed everyone. Only good things were said from all 60 plus guests. Many thanks and I have no hesitation in recommending.

⭐⭐⭐⭐⭐(Click for Facebook review) Sean – July 2018
---
Kavolini were fantastic – "the cat's pyjamas" to quote my husband! They very kindly learnt several songs for us and sounded amazing both in church and at our reception. Can't recommend them highly enough!

⭐⭐⭐⭐⭐(Click for Facebook review) Jamie – June 2018
---
Absolutely stunning performance from these guys!
Cannot thank you enough for travelling to Castle Acre for our guests to enjoy at our Charity Ball!

⭐⭐⭐⭐⭐(Click for Facebook review) Stacie – June 2018
---
We were over the moon with Kavolini, they were absolutely fantastic and so many of our guests commented on how they added something extra special to the day!! …Kavolini also went the additional mile, making the effort to obtain and learn some songs from my favourite musical, Phantom of the Opera! Cannot thank them enough and would recommend them to anyone who wants to add a top class act to their event!!!

⭐⭐⭐⭐⭐(Click for Facebook review) Cathy – May 2018
---
An amazing session for North Norfolk District Council on May 17th on Cromer Pier. All kinds of music played fitted our event perfectly. I would highly recommend Kavolini for any events.

⭐⭐⭐⭐⭐(Click for Facebook review) Wyn – May 2018
---
Want to know more? Have a question (that isn't in our FAQs)?
Get in touch on 07717 173090 / [email protected]
You can also contact us on facebook or fill in our contact form.